Tom Salter
Bučan Bučan
Tom's focus on dynamics and sensitivity to the song has rewarded him with the opportunity to play for a diverse group of artists, covering a multitude of styles.
Based in Victoria, British Columbia, Tom has toured across Canada, the United States and into Europe. He has performed and recorded with an ever-growing list of talented bands and artists, including: Sam Weber, Dougal Bain, Vince Vaccaro, Lola Parks, Hannah Georgas, Ken Lavigne, BlackAngus, Bučan Bučan, Dustin Bentall, The Human Statues, The Starlight Pops Choir, Annie Nolan, The Paperboys, Johnny Action Figure, Ryan McMahon, Ghost of Science, Lindsay Bryan, Canadian Beauty, Toni Childs, James Kasper and Rick May, plus many more.
When teaching, Tom's focus is on the development of the student's musical voice and sensitivity to the song. He leans less toward the idea of perfect technique, preferring to explore musical flexibility, providing more tools to work with. Involving drums in charity work is another passion. Tom unites the local drum community to procure and repair discarded drum kits, donating them to youth organizations such as Big Brothers and Big Sisters.
Tom favours a vintage sound, and often plays various drums from a certain time period. He also proudly plays Dream Cymbals, because of their extensive sound palette, hand-hammered craftsmanship and distinct vintage tones.
Videos
Photos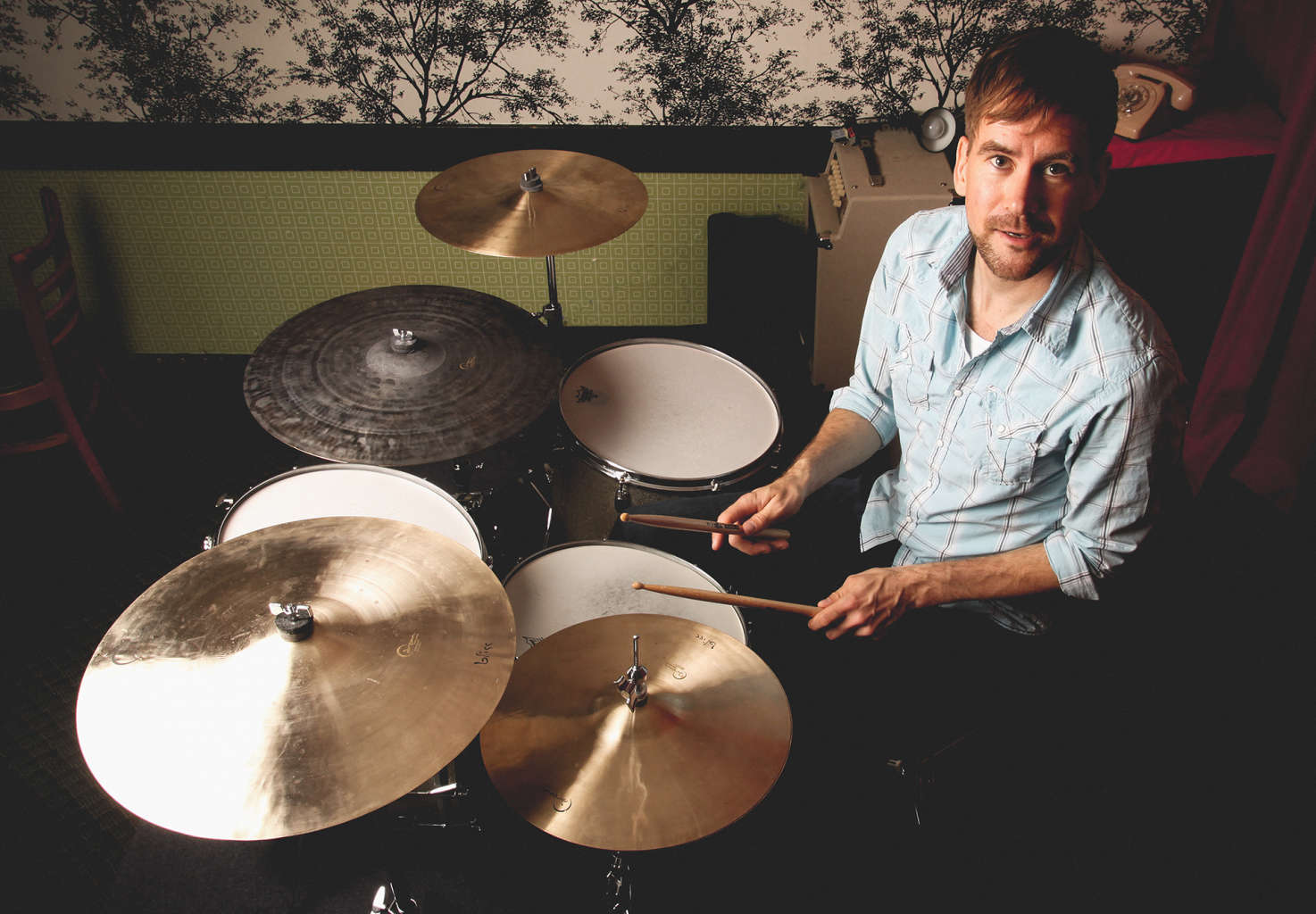 Links
Share